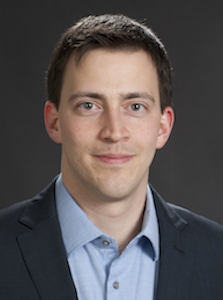 Dr. Christian Fischer

Former PhD student, currently Postdoc with Prof. Dirk Trauner (NYU).
Background
Christian grew up in Bern and studied chemistry at the University of Basel. He worked with Prof. O. S. Wenger and Prof. K. Gademann and completed his Master's thesis in the Sparr group. Since 2014, Christian pursues his PhD with a focus on the development of 1,5-bifunctional organometallic reagents for the [5+1]-de-novo construction of arenes from carboxylic acid esters. Polycyclic aromatic hydrocarbons such as sensitive mono-substituted tetracenes and pentacenes were already efficiently prepared by this methodology. The ideal reactivity of 1,5-bifunctional organometallic reagents towards esters is currently investigated to prepare other compounds relevant for the material and life sciences.
Christian further enjoys sports and photography.